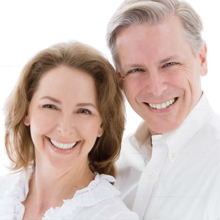 Cheri Bennett was a marketing executive for Oldsmobile; her husband, Bryan Bennett was previously in IT. Both grew tired of the corporate world and wanted to go into business for themselves. After consulting with afranchise expert, it was determined that this franchise best suited their previous work experience, interest, andROI for success.
On Nov. 15, 2012, Cheri and Bryan purchased a franchise from AdvantaClean (water leak cleanup, duct cleaning, and mold remediation [commercial and residential]). It is a national company but not well known in all of the U.S., mostly based in the Eastern U.S. AdvantaClean established a presence in New Orleans after Hurricane Katrina and are now expanding west.
They purchased the territory of Dallas, Richardson, Plano, McKinney and Irving; territory is strictly enforced. To date our clients have invested $410,000 in their business. The first 6 months were rather slow for sales, and although AdvantaClean corporate creates and manages the principal web presence for its franchisees, and doesan excellent job with excellent SEO, having a backgrounds in IT and marketing, Cheri and Bryan knew that with creating a secondary web presence and their own social media marketing plan, they would increase their exposure and sales.
Cheri came to us on Apr. 5, 2013 for exactly that. Together we developed a new online marketing strategy for AdvantaClean of Greater Dallas. She came to see that the marketing for residential accounts would and should be different from the commercial accounts.
Our immediate focus was creating a secondary website and a blog that Client can use to speak about different matters with the aim to attract a different SEO audience than that of the official website of her corporate headquarters, while at the same time support her corporate website. This also provided the client with more flexibility and control and personalization for her prospective clients.